The Contract Manufacturing Alliance (www.ContractMFG.org) is an idea founded on how to better serve the needs of those creating consumer products.  We work with any of those who are new in the business, may have an emerging brand group or those who have been established in the business for many years.
* The Contract Manufacturing Alliance is utilizing the successful RFQ (Request For Quote) Tool as its inspiration for its all-of its current and future offerings for its client brand groups.
A collaboration of the resources needed to develop an idea into a successful product
Contract Packaging Association:

The Contract Packaging Association is the national, nonprofit trade organization for the Contract Packaging industry. Formed in 1992 for contract packaging firms and those businesses related to them, CPA promotes the growth and welfare of member firms through its industry exposure and programs. CPA members are comprised of the nation's leading contract packagers, which perform all packaging functions; from the simplest to the most complex and from the glamorous to the hazardous. Our members offer these packaging services to an extremely wide variety of consumer goods companies and these services range from manual and semi-automatic to full-speed, high performance packaging lines.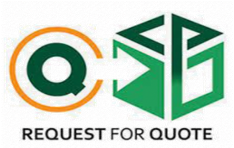 The CPA's Request for Quote (RFQ) tool allows an automated submission  to CPA Members to securely submit their project details and needs. Your Request for Quote will be dispatched to CPA Members whose capabilities match your project needs, and if they can assist you, will contact you directly about their services and capabilities.

Conzumables 
was founded as a product development and retail format concept group (founders with history with international CPG groups such as Nestle, Coca Cola, Conagra and Pepsi).  They are co-founders of known start-up brands (ex: 
Nature's Bakery
) and are equity partners / advisors to a long-list of successful brands (previous ones included 
Perfect Snacks
).
Conzumables 
has helped quite a few brands over the years.
www.Conzumables.com
Some of the Brands They Have History With:


The founders of Conzumables and Ron Puvak of the Contract Packaging Association met at a trade show a couple years ago and started talking about the common links they had with helping start-up and emerging brands … over time the concept of the Contract Manufacturing Alliance was born.
Innovate – Create – Launch
Our Mission Phrase is Innovate – Create – Launch with basically relates to our helping start-up and emerging brands on all phases of the product development process.   Coming-up with the idea … Creating the idea … Launching the Idea.